In Memoriam — Dan Pearson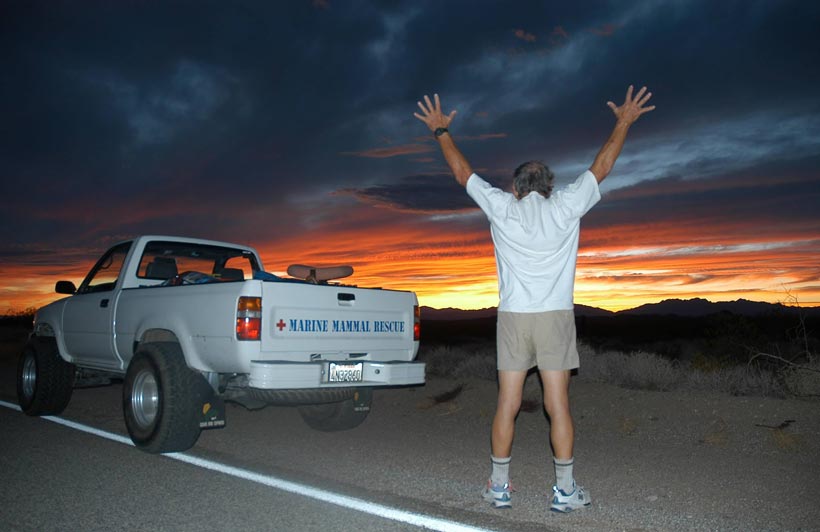 Photo © Carla Scheidlinger
Dan worked for decades to save injured marine mammals, to establish new areas for sea otters and to protect nesting sites of California least terns and Western Snowy Plovers at Ormond Beach. He acted with the fury of personal insult when, as he referred to them, "scofflaws" would dump rubbish at Ormond. Dan would go through trash, find an envelope with an address, then take the trash back to the dumper's front yard. Dan was willing to brave threats and intimidation of fishermen to attend sea otter hearings when the fishermen greatly outnumbered the otter advocates. That didn't bother Dan, a helicopter pilot who served in Vietnam.
Read a transcript of an interview with Dan
Read an article about Dan's work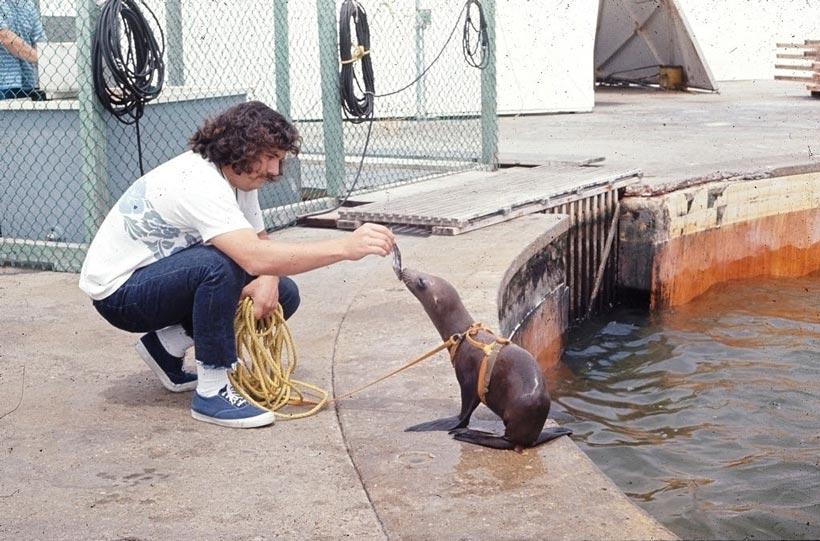 Dan with sea lion pup, 1969.
Photo © Carla Scheidlinger.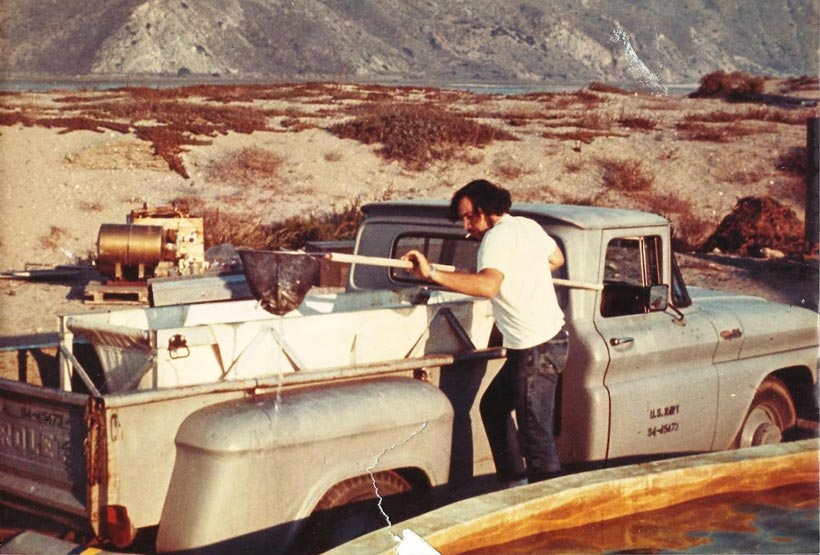 Dan feeding the dolphins, Pt. Mugu Porpoise Pools, 1969.
Photo © Carla Scheidlinger.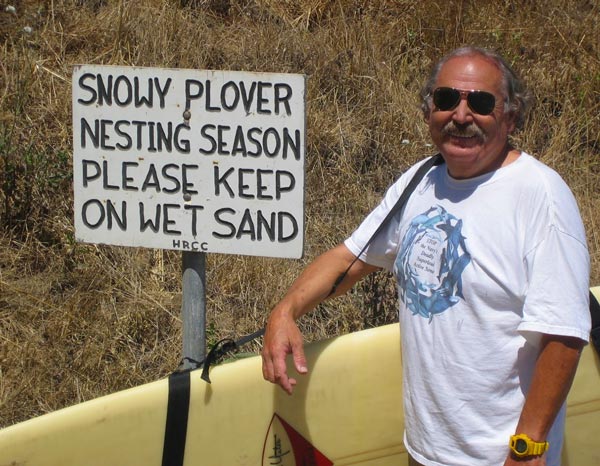 Dan at the Hollister Ranch ramp, July 2005.
Photo © Carla Scheidlinger.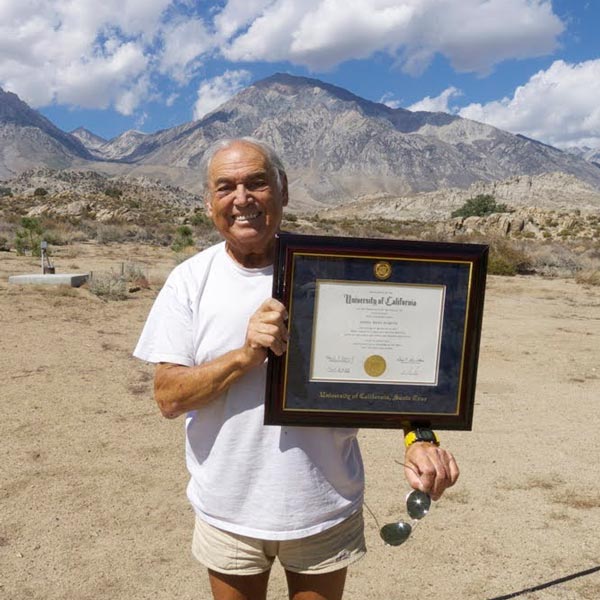 Dan with diploma 2021.
Photo © Carla Scheidlinger.
In Memoriam — Rimmon C. Fay
Rimmon C. Fay was a marine scientist and longtime Venice Beach lifeguard who devoted his life to saving the Santa Monica Bay from pollution and other assaults.
Fay helped draft the California Coastal Plan, which was the basis for the law that governs the California Coastal Commission. "He was a rigorous, cantankerous guy who brought great scientific knowledge and integrity to the table, and I loved him for it," said Peter Douglas, the commission's executive director.
Over the years, Fay pointed an accusatory finger at Los Angeles for poor sewage treatment and at Southern California Edison's nuclear power plants at San Onofre and other industrial dischargers that were, as he saw it, choking sea life with pollutants.
Read Fay's obituary in the LA Times
Don May re Rim Fay, Pt. 1 [video interview]
Don May re Rim Fay, Pt. 1  [transcript]
Don May re Rim Fay, Pt. 2 [video interview]
Don May re Rim Fay, Pt. 2 [transcript]